Welcome to The Weaver Firm, LLC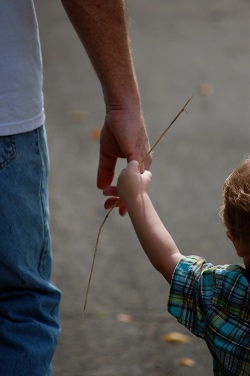 The Weaver Firm serves individuals, families, business owners, and entrepreneurs throughout Southeast Ohio. The firm was founded to provide clients with an outstanding experience of legal services in the areas of Estate Planning, Probate, Trust Administration, Small Business Formation, and Business Transactions. Our services are based around your goals, long-term relationships and responsible estate and business planning. In addition, we work to earn your trust by our adhering to our core values of integrity, professionalism, and commitment.
In both our estate planning and business law practice, we believe in team work and collaboration with your existing professional advisors.
We know that each individual and family is unique. That is why we take time at the beginning of each relationship to sit down and visit with you regarding your goals, dreams, and aspirations as well as carefully listening to your worries and fears. After understanding your specific situation we can offer counsel to assist you in achieving your goals, and hopefully, eliminating your concerns.
We look forward to meeting you and providing you with exceptional legal services. Please contact us for a business or estate planning consultation.
Thoughtful Estate Planning
At The Weaver Firm, LLC we work with our estate planning clients in a different light and capacity than most law firms.
We believe estate planning is dynamic. Creating an estate plan is a family and wealth planning objective that must be revisited often and amended when family, life and wealth goals and objectives change.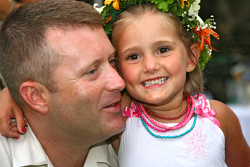 We know that there is no one size fits all estate plan as every individual and family is different and has different objectives.
Thus, we spend time to get to know you, your family and partner. Our time together is personal and we promise you will be satisfied with your experience.
The goal of our estate planning system is to provide caring advice on how to transfer wealth from one generation to the next while meeting your unique family, life and wealth goals. Of course, we do save families from excessive taxes as well as the expense, time and stress of court ordered decisions through probate.
At The Weaver Firm, LLC, we believe estate planning should embrace all aspects of family, life and wealth planning. As such, estate planning is a dynamic process and not a once in an lifetime experience. We hope to start creating an estate with your family as it is growing and assist you throughout your lifetime. The Weaver Firm, LLC is dedicated to making estate planning concepts understandable and keeping plans up to date easy.
Our Estate Planning Services
Our estate planning services are based around client goals, satisfaction and long-term relationships. We take the time to get to know you and your individual, family and wealth goals. We then work with your unique situation in creating a comprehensive and custom estate planning for individuals, families and domestic partners.
Typically, an estate plan includes a revocable living trust, pour-over will, financial power of attorney, health care power of attorney, living will and a HIPAA release. We also often times create an irrevocable life insurance trust for life insurance proceeds and custom tailored lifetime trusts for your children and/or grandchildren.
We look forward to and take great pride in helping you and your family create a customized estate plan. Please contact us for a consultation where we will further discuss your family, life and wealth goals.
Probate and Trust Administration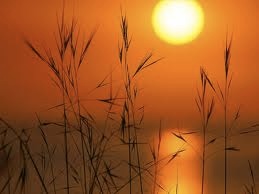 When a loved one passes away, his or her estate must go through a "settlement" process.
Public or Private Settlement
Probate is generally needed to "unfreeze" assets owned solely in one's name at death. Probate can be a time-consuming, frustrating, and expensive process. Estate planning during lifetime can avoid probate, but after death probate is likely needed if assets are titled in the deceased person's sole name. We strive to demystify and streamline the probate process as much as possible.
Every probate estate is unique, but most involve the following steps:
Filing of a petition with the proper probate court.
Notice to heirs under the Will or to statutory heirs if no Will exists
Petition to appoint an Executor or Administrator for the estate.
Inventory and appraisal of estate assets
Payment of estate debts to rightful creditors
Filing of returns and payment of taxes, including estate taxes if applicable
Sale of certain estate assets
Accounting to Court and interested parties
Final distribution of assets to legatees or heirs
The length of time needed to complete the probate of an estate depends on the size and complexity of the estate and the local rules and schedule of the probate court. While legal representation is not required, it is highly advisable for an Executor or Administrator to secure professional assistance with the estate settlement, to ensure that they meet all their responsibilities.
If your loved one owned his or her assets through a well drafted and properly funded living Trust, it is likely that no probate is necessary. Trustees still must go through many of the same settlement steps, but they generally may do so privately and without the same formalities. Among other things, Trustees should list and value assets, pay debts and expenses, file required tax returns, account for assets, obtain proper releases from creditors and beneficiaries, and distribute or manage assets as designated in the Trust. Trustees also should seek some level of professional help with Trust administration to ensure they meet all of their legal obligations.
Legal Help with Estate Settlement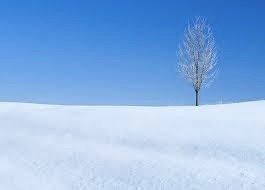 While you should get timely and appropriate assistance from an attorney, it need not be the same attorney or law firm which drafted or retains possession of the Will or Trust.
Efficient estate settlement requires a thoughtful process. At The Weaver Firm, LLC, our process reflects the fact that estate planning and settlement is the work we do. We can provide immediate help in addressing both the technical and human aspects of estate settlement.
Too little attention is paid to the human factor in settling estates. No one is at his or her best when grieving the loss of a loved one. Yet Executors, Trustees and Beneficiaries alike are challenged to make important decisions and to focus on legal details soon after death. Frustrations abound. The biggest are unnecessary delays and feelings of being "kept in the dark" about estate proceedings or Trust affairs. Prompt action, a sound plan to share information, and careful handling of sensitive issues such as disposing of personal effects can lead to a more humane settlement.
The Weaver Firm's business law services focus on Business Entity Planning, Business Succession Planning, and Contract and Transactional Review and Drafting. We provide business law services to entrepreneurs as well as established small to medium size businesses.
Business Entity Planning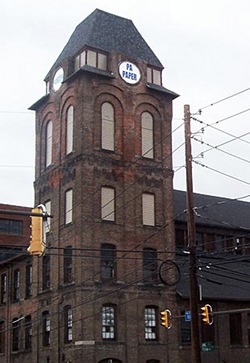 Like the entrepreneur, each business is unique. The Weaver Firm considers all personal and industry specifics, business goals and objectives before advising entrepreneurs or current business owners on a specific business legal entity. We believe in team work with your business accountant and financial planner. This way your family, life and wealth planning objectives are working in sync with one another.
We assist clients in understanding the tax and legal aspects of limited liability companies, partnerships, limited partnerships, limited liability partnerships, Corporations (C, S and Professional Corporations) and sole proprietorships.
Please contact our office for a consultation to determine which legal structure is best for you and your business.
Business Succession Planning
At The Weaver Firm we help you create both a business and a personal plan for the unexpected and inevitable life events. We help clients plan their business exit strategy in a smart, thoughtful and profitable manner. Succession planning also includes assisting clients in planning for the unexpected. We understand that small to medium sized business owners are vulnerable to unexpected circumstances such as a shareholder or member's death, divorce, disability or need/opportunity to sell the business.
The Weaver Firm has experience and knowledge in assisting clients in properly tackling the legalities if any one of these circumstances occur. We work closely with your trusted professional advisors in creating comprehensive business plans that work in harmony with your family, life and wealth planning objectives.
Contract & Transaction
Counseling and Review
The Weaver Firm is here to counsel you before making important business decisions. We help to shield you and your business from unexpected business events, the inevitable and liability.
We make sure that your contracts are comprehensive and legally solid. Before taking on a new contract, employee or making any other significant business decision, make a complimentary business consultation. We are here to make sure that your company makes the best business decisions.
We pride ourselves on providing excellent, cost effective legal service to small and medium size businesses. We work with your objectives in mind while assisting you in all of your business law needs.
We assist businesses in negotiating and drafting the documents your company needs to succeed in today's demanding business environment.
We thoughtfully review, counsel and draft all business transaction documents including, but not limited to, the following documents.
Contracts
Articles of Incorporation
Bylaws
Shareholder's Agreements
Operating Agreements
Employment Agreements
Non-Compete Agreements
Independent Contractor Agreements
Employee Handbooks
Purchase Agreements
Corporate Stock Sales and Purchases
Buy-Sell Agreements
Mediation Clauses
We look forward to and take great pride in helping you and your business. Please contact us for a business consultation so we can get to know each other and discuss your business goals and objectives. We look forward to meeting you and assisting you.
Not all attorneys and law firms are alike. The Weaver Firm, LLC is dedicated to practicing law a bit differently. We are a boutique law firm that focuses on business law and estate planning. Our small size allows us to personalize each unique experience with clients. The Weaver Firm believes in developing relationships with clients and our flat rate fee arrangements help to us to meet this goal. We believe in giving clients the highest quality of legal services and responsible, caring advice all in a timely and efficient manner.
We pride ourselves on being both attorneys and counselors for our clients in both their business and family lives. Our communications are honest and open. The attorneys and staff place clients as our number one priority. We make ourselves readily available to answer questions or concerns that arise during the course of representation.
Since collaboration produces the best results, we work with your team of professional advisors including your financial advisor, accountant, life insurance agent and other important advisors in your life. We feel sharing knowledge and diverse viewpoints with one another and with clients produces the most satisfying, complete results.
We use technology to our advantage to save clients time and money. We also run a paperless office to the best of our ability, to do what we can to protect and preserve our environment.
Katie Clyburn Weaver, Principal Attorney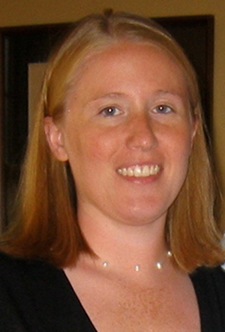 Katie Clyburn Weaver, Principal of The Weaver Firm, LLC, is an attorney practicing primarily in the area of estate planning, trust administration and business law.
Katie received her BA in Philosophy from Centre College in Danville, KY. While at Centre, Katie studied abroad in London and played three years of field hockey. Before enrolling in law school, Katie spent time in Ukraine as a member of the US Peace Corps. She received her JD from the Salmon P. Chase College of Law and spent time studying comparative law in South Africa.
After passing the Ohio Bar, Katie became in-house counsel for a business. She then worked for large creditors' rights law firm and an estate planning law firm in Cincinnati, Ohio.
Katie is a member of the Ohio Forum of Estate Planning Attorneys, WealthCounsel, and the Clermont County Bar Association. She enjoys blowing glass, traveling, playing with her dogs and spending time with her husband.
Jody Koch, Paralegal
Jody Koch is a paralegal with The Weaver Firm, LLC. In this role, Jody assists clients with the execution of their estate plans, the funding of their Trusts, preparation of documents, and client support. Jody is dedicated to providing excellent client service and quality work.
Jody is no stranger to the legal professional; she has over 20 years experience in the legal field, 8 of which are in the Estate Planning field. Before joining The Weaver Firm, Jody worked 3 years for a Cincinnati Estate Planning law firm, and 8 years with a Michigan Estate Planning law firm.
In her previous positions, Jody was responsible for extensive drafting and review of estate planning documents, trust funding, execution of estate plans, assisting in estate settlement, and client support.
Jody and her husband, Dave, live in Liberty Township, Ohio. They have four children, a dog and a cat. She enjoys being outdoors, cycling, working out, traveling and spending time with family and friends.
The Weaver Firm, LLC
11230 Cornell Park Drive Blue Ash, Ohio 45242
(513) 226-1468
fax (513) 297-0900
Katie@TheWeaverFirm.com
TheWeaverFirm.com
Please call or email for appointments or inquiries. Initial consultations are free of charge.
site design / logo / images / content © 2011 The Weaver Firm, LLC.